Bringing Yucatán Botanics to the World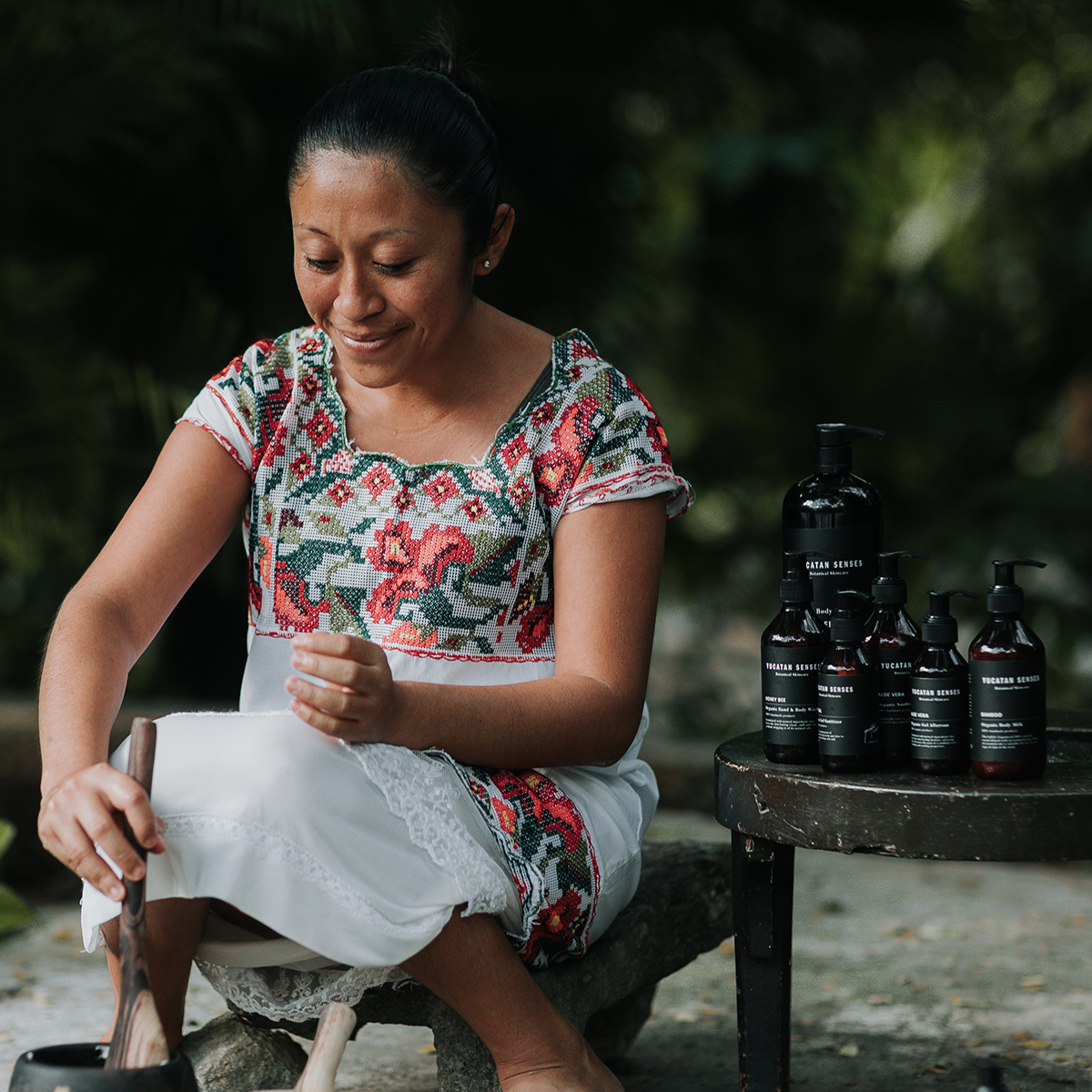 YUCATÁN
MAYAN ARTISANS
Collaborating with artisans from the Yucatan Peninsula is an essential part of our products. We create workshops, implementing strategies to strengthen the abilities and skills of the residents in these communities.
"BACK TO YUCATAN"
RETURN & RECYCLE
With our program "Back to Yucatan," send us your empty PET bottles and receive a discount coupon for your next purchase. Wash your bottles, pack them, and stay tuned! Although the service is not yet available in the USA, we are working diligently to bring it to you soon. Subscribe to our newsletter to be the first to know when it becomes available. We care about recycling and using these bottles responsibly, always aiming to minimize waste generation for the planet.
WHOLESALE & AMENITIES
Costumized PRODUCTS
Customize your products with the logo and information of your Airbnb or hotel. Currently, this service is not available in the USA and Canada, but we are working to bring it to you as soon as possible. Subscribe to our newsletter to be the first to know.
Customize your spaces.
HOTEL AMENITIES